Skylight
We rented our first studio space in a two storey walk up on Pender Street in Chinatown. We chose the only room with a door. It was tiny but there were mirrors mounted on every wall and we had a window that looked out onto the street. That room was the beginning.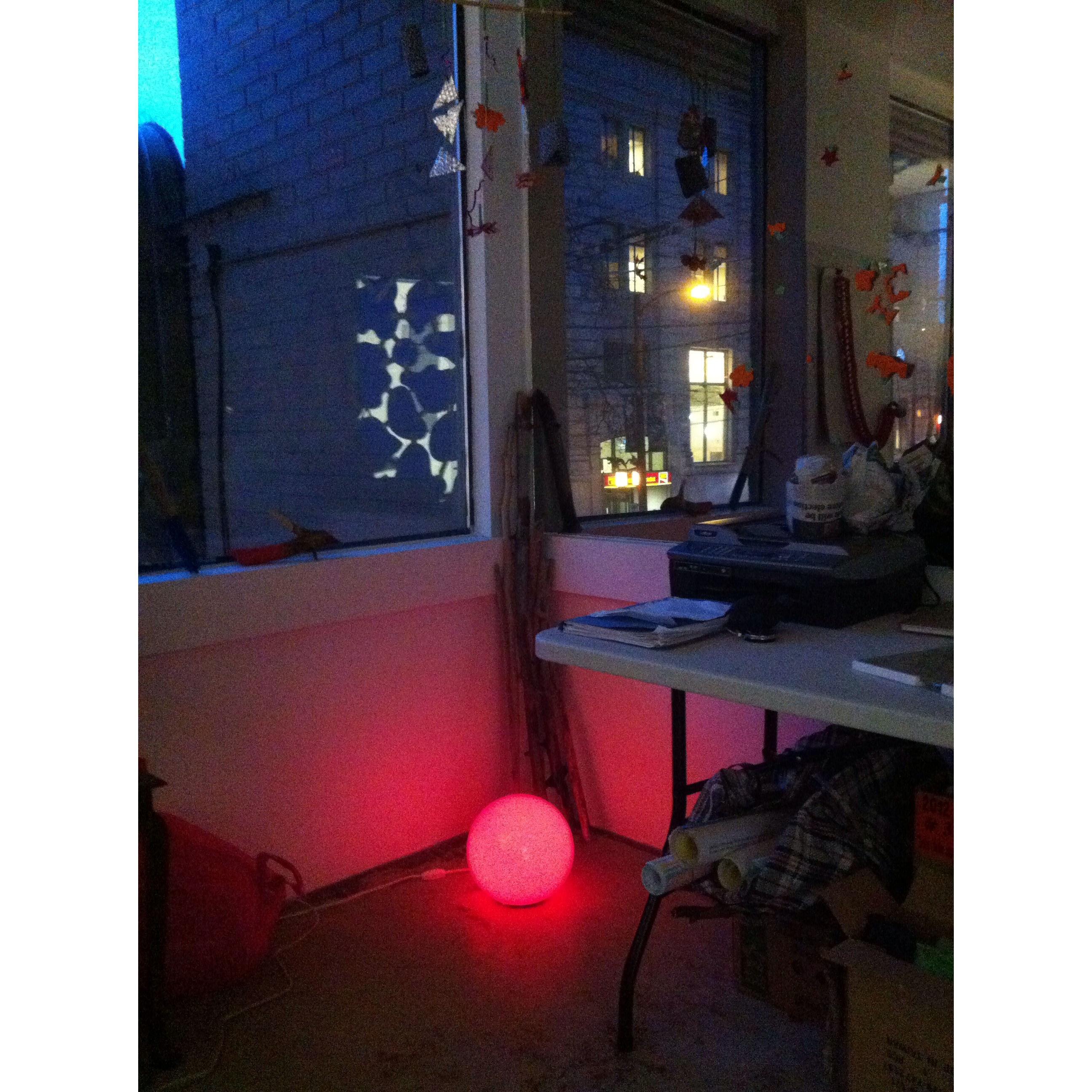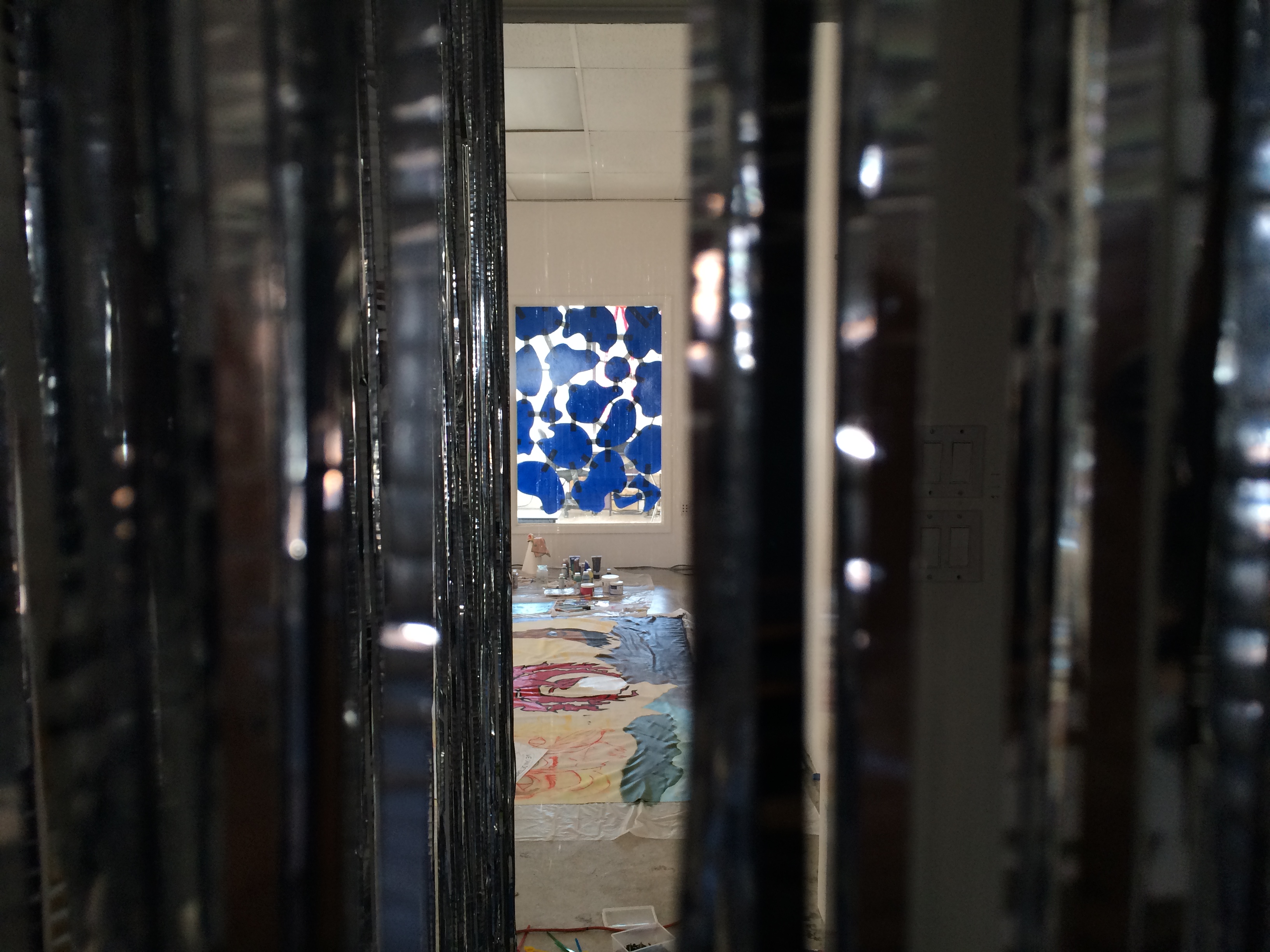 behind this door and the blue blob window shade was our room filled with mirrors
The space our studio was in was called Skylight—a shared studio-cum-late-night-party-spot that had a short but lively run. It hosted some fun parties, including an informal graduation after party for the Emily Carr grad in 2015. Artists in the studio were asked to contribute a decoration for the party and ours was going above the dancefloor.

Our piece ended up being dismounted and passed around at 4am and was somewhere on the floor by the time we came in the next morning.

This piece is named in memory of that special, grungy place.





Space:
Skylight


Inspiration:
We wanted to make an amorphous, suspending, rotating sculpture for the partygoers that resembled the curved cloud of creation. We also wanted to incorporate an element of nature and a new practice that had come into our lives at that time: Ikebana—the art of Japanese flower arranging.


Materials:

Recycled chicken wire, plastic flowers, disco ball motor, lamp socket, blue light bulb


Year:

2015