The 2023 Edition of the
NEW LOoK Calendar Project
is here!
2023 theme
_______

Beyond the body, the edge meets the fuzz—the particle meets the wave—the ray meets the abyss.
The look is radial,
the process is osmosis.
Coming into focus, the one-hearted way takes root.
Beyond the body!
Preorder your calendar

_______


CLICK TO BUY :–)
Find us at these fine retailers

_______

—
One of a Few
—
51 Powell by Neighbour
—
Collage Collage
—
Polygon Gallery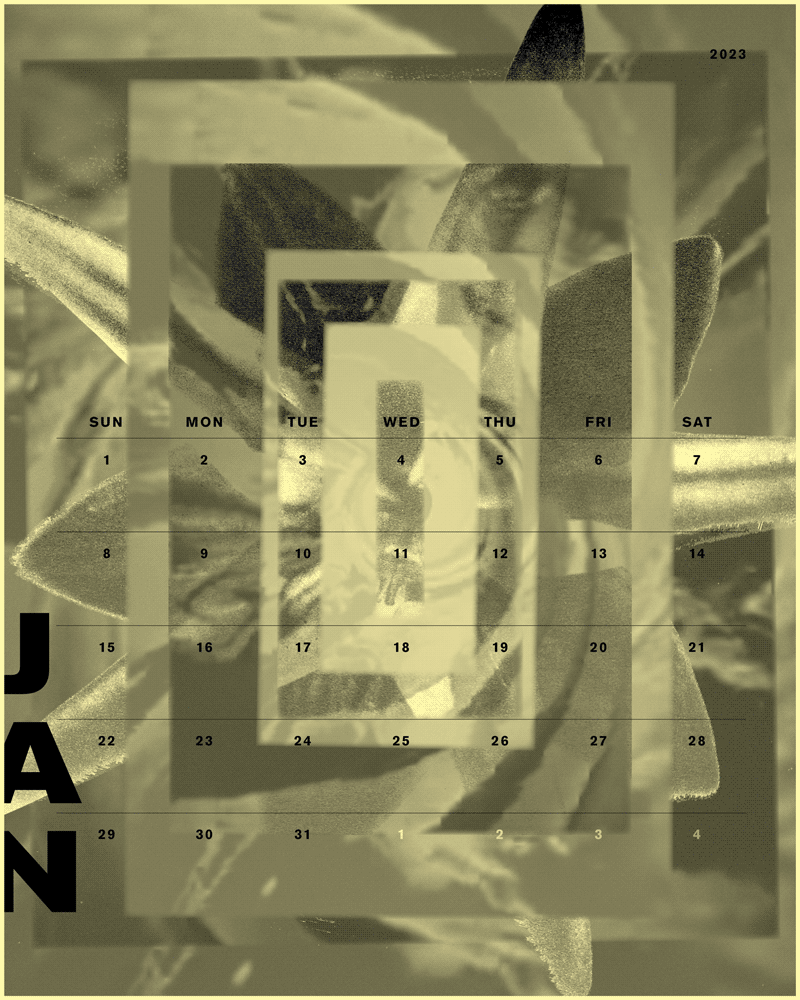 Specifications:


24"x30"
large format size
FSC CERTified ARCHITECTURAL PAPER
UNIQUE DESIGN
FOR EACH AND EVERY MONTH
recycled &
convenient packaging !
COIL—BOUND/
holes for Hanging
designed and
printed locally